BS+ - Drywall installation system
for subsequent planking
The BS+ installation programme is the universally applicable, industrially prefabricated element system for stud wall and pre-wall installation.
This extensive programme includes elements for WCs but also for urinals, bidets and washbasins, as well as the corresponding elements for barrier-free construction.
Prefabricated elements are even available for special applications such as countertop washbasins with wall-mounted fittings, water meters or urinal electronics.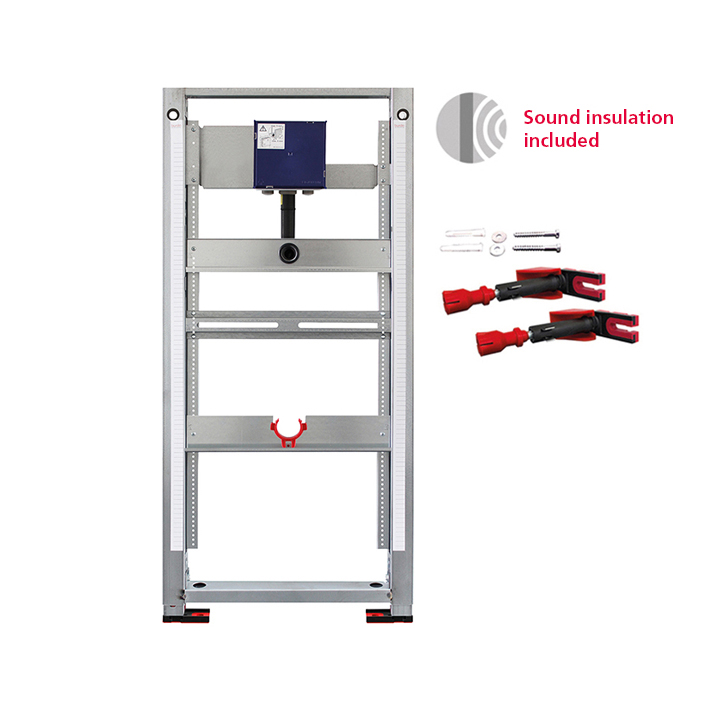 FREE CHOICE OF CONNECTIONS
For all units, the installer can freely choose between cisterns from different brand manufacturers and determine for himself the type of connection with which the element is to be supplied.
The BS+Plus is the flexible drywall installation system for pre-wall installation or installation in a stud wall. This system is therefore used on construction sites where drywallers are also to be included in the order processing.
The BS+ installation programme offers installers and planners the possibility of creating complete installations in classic drywall construction, using pre-assembled units. Individual solutions can thus be planned flexibly.
Frequently asked questions about BS+