Santro - The drywall installation system with ready-to-tile planking at the factory
The Burda Santro installation programme is the only prefabricated and factory-fitted Plasterboard-covered modular system for partial-height or ceiling-height pre-wall installation.
Like the BS+ system, this product line includes modules for WC, urinal, bidet and washbasin as well as the corresponding modules for barrier-free construction.
Here, too, plumbers and planners naturally have a diverse product range at their disposal, for example with urinal electronics, water meters and even a separate bathroom furniture range for wall installation.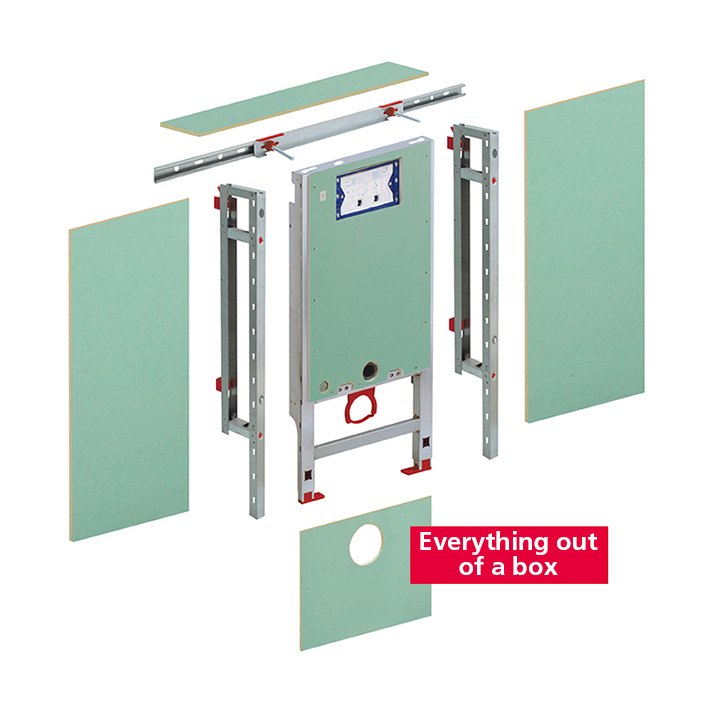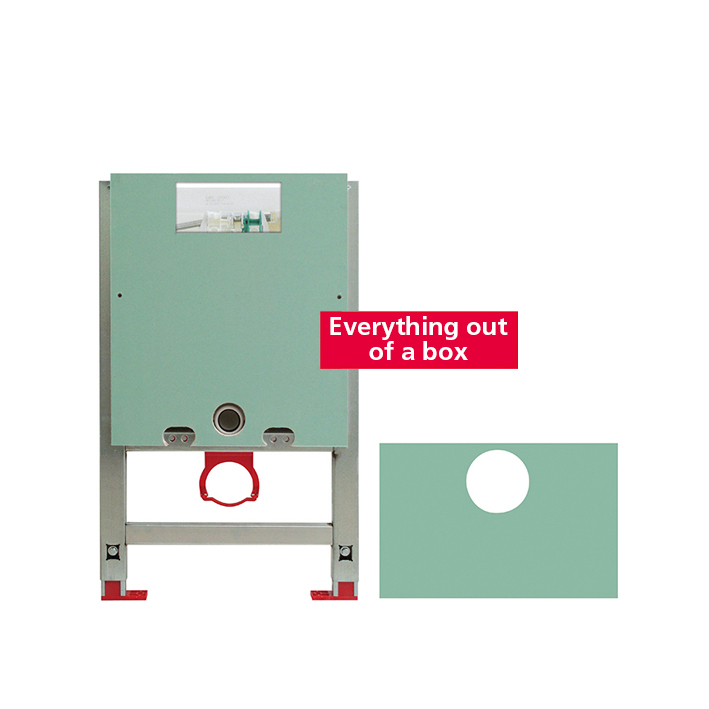 With all Burda Santro modules, the installer can also choose freely between cisterns or concealed bodies from different brand manufacturers and determine for himself the type of connection with which the module is to be supplied.
Areas of application for the Burda Santro modular system are construction sites where no drywaller is to be involved in the order processing, because the modules are already pre-assembled at the factory and delivered with a ready-to-tile surface of plasterboard. This means that installation and drywall construction are practically carried out in one step.
The modules of the Burda Santro modular system are already industrially prefabricated and planked with a ready-to-tile surface of plasterboard. Due to the high degree of industrial prefabrication, the installer can not only install a pre-wall in a very short time, but also – practically incidentally – bill for the additional drywall work without any additional work.
Furthermore, by saving on the dry construction trade, delays in the construction process can be avoided, thus considerably shortening the construction time. The client receives the entire pretext from the hand of his installer. This also provides a clear warranty situation.
Santro Frequently Asked Questions