cuccoo - Design variety for built-in furniture and wall cabinets
The cuccoo bathroom and built-in furniture programme comprises three different carcase versions: Mirror cabinets, tall cabinets and small single cabinets in various dimensions.
All carcase versions are optionally available as wall-mounted cabinets or as wall-recessed cabinets with matching installation frame for quick and easy installation in a pre-wall installation.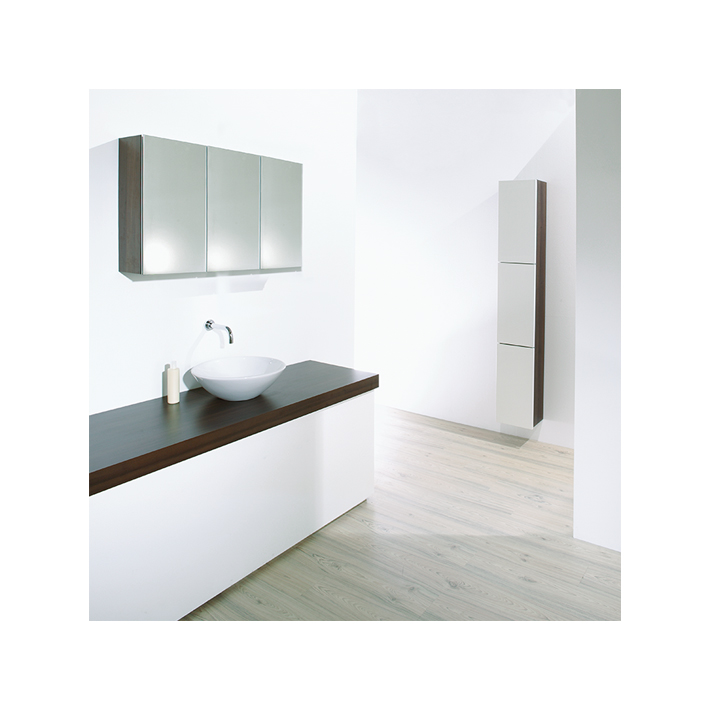 cuccoo manages to create additional storage space for all those things that need to find a discreet place in a tidy bathroom in a surprisingly elegant way. They can not only be wall-mounted, but also recessed into unused cavities of a pre-wall installation. Only doors made of glass, double mirrors or wood decor are then visible.
Since the cuccoo furniture series is produced in a variety of different sizes, everyone will find the right variant.
Frequently asked questions about Cuccoo built-in furniture:
Brochure Cuccoo built-in furniture