Plano-X - Intelligent solutions for floor-level shower areas
With the completely pre-assembled and ready-to-tile shower elements from burda, the realisation of floor-level shower areas is possible without extensive preparatory work.
The shower elements are simply set flush into the screed by the specialist tradesman carrying out the work, fixed to the substrate with tile adhesive and then tiled. Manual modelling of the drain slope, complicated sealing of the drain and subsequent sealing of the surface are not necessary here.
The elements already have a prefabricated drain slope, a pre-assembled and sealed drain housing and a waterproof and tile-ready coated surface at the factory.
In hotels and wellness oases
Especially in facilities where personal hygiene safety is a top priority, it is almost impossible to do without floor-level shower elements.
If the design and ambience are also right and the guests feel comfortable because the bathroom becomes a wellness oasis, you have made the right choice.
The large selection and variable sizes mean that any given room layout can be accommodated. The system is also unbeatable from a hygiene point of view, as cleaning the shower facilities is easier and more efficient this way.
In hospital and nursing home
Whereas in the hotel industry, the emphasis is primarily on exclusivity and design, in hospitals, the focus is on practicality and functionality. However, ease of cleaning and safety are issues that are taken for granted in both areas.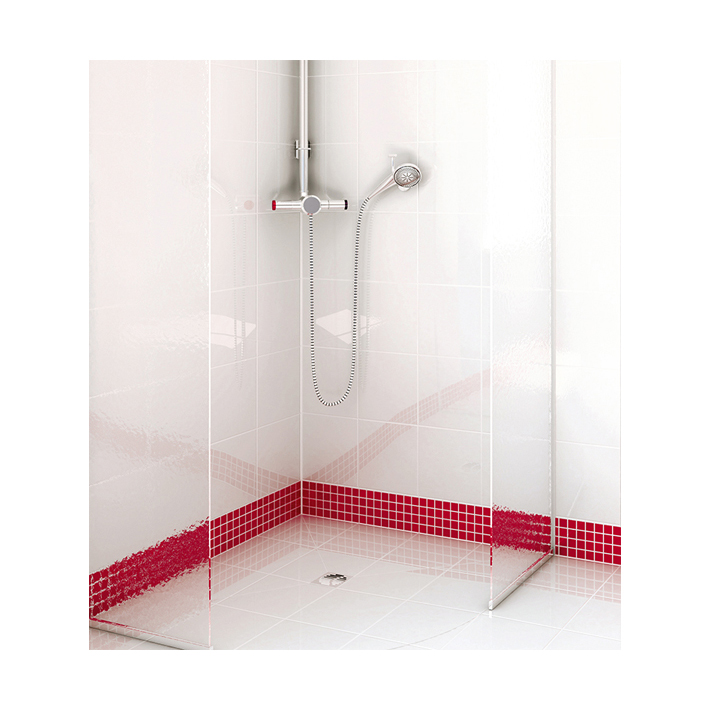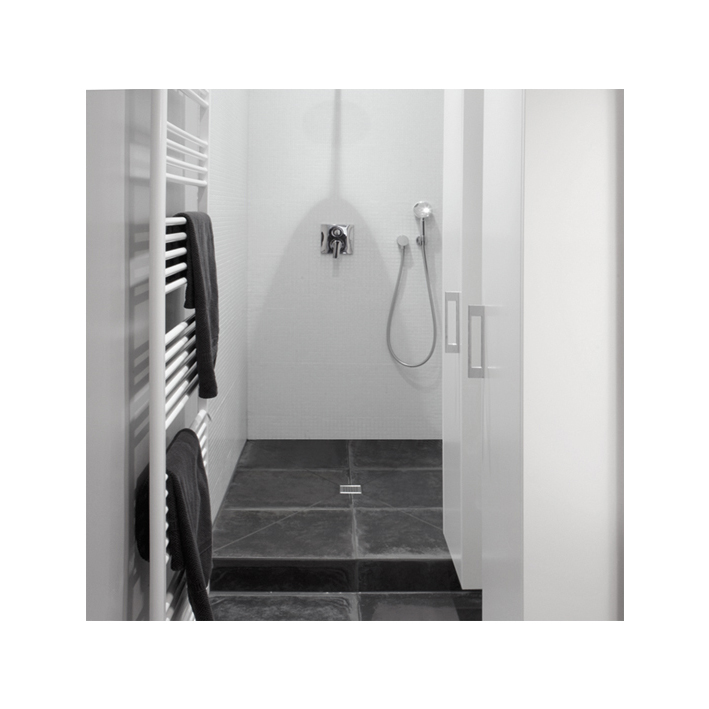 Frequently Asked Questions about Plano-X